News Release – March 29, 2022
Todd Kesterson Candidate for District 1 Jefferson County Commission Seat.  Todd Kesterson, 51, a lifelong resident of Jefferson County has announced his candidacy for District 1 County Commission. He is the son of Vicki Morie Kesterson and the late Curtiss D. Kesterson of Dandridge. Todd and his wife Kimberly Hedrick Kesterson, an LPN at Lakeway Dermatology Associates, have one daughter, Kaylee. In making his announcement, Kesterson stated "If re-elected as county commissioner, I will continue to work for a better Jefferson County which will strengthen my own district. Too many times in the past, I have seen commissioners put self interests ahead of what is best for our county. Commission must realize that what benefits Jefferson County benefits us all. We must all pull together and put aside petty differences."
A native of Jefferson County, Kesterson is a member of the First Baptist Church of Dandridge, where he served as a deacon, member of Safety and Security Team, a leader for the 5th & 6th grade Royal Ambassadors, Chairman of the Board of Directors of Dandridge Christian Learning Center, and a member of the long range planning committee. Todd is a 25-year employee of Appalachian Electric Cooperative and works as a staking technician. "Frankly, I have been blessed to have the opportunity to stay in Jefferson County and work for a great employer. If re-elected as a commissioner I will strive to recruit more businesses with good pay so that our children and grandchildren can stay here and experience what a magnificent place this is. I want our county to be a safe, wonderful place to live and work, the best place in which to raise our children. Education is a key component of that. We need to look for the best solution to address renovations and new construction of our schools and come up with a comprehensive schedule to deal with future building plans. Too much money has been wasted (in plans and engineering – millions of dollars) with no defined direction."
Kesterson attended Dandridge Elementary School, Maury Middle School, and graduated from Jefferson County High School in 1989. In 1993 he graduated from Walters State Community College with an Associate of Science in business. He is a 2003 graduate of Leadership Jefferson County and a 2005 graduate of East Tennessee Regional Leadership. He took an interest in city government in 1995 following the death of his father Curt Kesterson, who had planned on running for Mayor that year. The late Kesterson had served as City Councilman in the 70's and was a member of the Dandridge Police Commission for several years until his death. Just like his father, Todd Kesterson serves his community. At age 24 he became the youngest elected councilman to serve on the Dandridge City Council.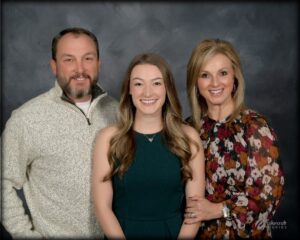 (continued)
During his tenure on County Commission, he has served on Budget Committee, Ethics Committee, as well as acting as Chair of the Nominating Committee.  Kesterson currently serves as Chair Pro Tempore for County Commission.  In addition to his work on County Commission, he has strong history of helping his community.  He worked with the team to make the Field of Dreams a reality, Kesterson has also exemplified leadership through serving on the Dandridge Water Board (1997-1999), Dandridge Planning Commission (2000-2002), Jefferson County Regional Planning Commission secretary (2006 – 2010), and Vice Mayor of Dandridge (2006-2008). He has based his years of civil service on honesty, integrity, and family values. Todd Kesterson is a man of his word, and his track record proves it.
Kesterson supports:
Controlled growth
Low taxes
Tourism development
Business recruitment
Fiscally responsible government
A comprehensive school building plan
Representing the citizens, NOT the special interests
Traditional, conservative values
Kesterson opposes:
Extreme density residential development
Tax increases
Big government
Excessive regulations of the use of personal property
His Pledge
Kesterson states, "Unlike the typical government we know today, county government needs to be run like a business. It should operate within a budget and not be allowed to spend more money than it has. Government has to learn that balancing a budget by only raising taxes is not acceptable. Government already takes more money from the citizens than it should; government cannot continue to overstep its bounds with its excessive fee grabbing tactics." If elected, Todd Kesterson's solemn pledge is, "to represent the interest of our citizens and to ensure that their concerns and needs are not just heard but are acted upon. If you feel that these things are important, then I need your help, your support, your influence, and your vote in the May 3rd Primary." Early voting runs April 13th-28th.
Jefferson County deserves the best and brightest of its sons.